An exclusive collection of luggage Sep inspired by the sporty, elegant and essential of Pershing yachts, flag of Made in Italy.
For almost fifty years, the Ferretti Group is the flag of the Italian design in the marine field, with eight brand of great success and overwhelming international success each characterized by its own peculiarities related to specific target customers whose nod: the most famous Ferretti Yachts, Itama, Bertram, Riva, and of course Pershing, label focused on manufacturing high performance motor yacht with a capacity of 15 to 35 meters. A brand that is now being launched even in the world of accessories, thanks to a special and exclusive collaboration with Poltrona Frau, since 1912 another Italian interior designer bulwark in the world: a prestigious collection of luggage in leather kit produced in limited edition and revolt especially to all lovers and sea goers.
Pershing + Frau: Italian excellence to the most demanding customers
Excellence, craftsmanship, design, creativity, research. These passwords that are common in their respective fields and Pershing Frau, a sealed tune from the new collection of luggage created to accompany the sea voyages of ship owners, tourists or simple lovers of the boat, capable of synthesizing the productive skill of the craftsmen Frau, clean style and the great performance of the luxury yachts Pershing. The collaboration between the two companies, now consolidated over time: it was 2006 when the two companies launched the project Pershing '72, a new generation yachts created to satisfy demanding customers, competent, careful and refined. In the continuous pursuit. The new leather accessories line is perfectly in line with this philosophy, with the declared aim of enriching the rich set of customizations that Pershing offers its owners, in a constant search for practical and aesthetic solutions that accompany them in the lives of all aboard 'teaches comfort, livability and convenience.
The new luggage Sep Pershing by Poltrona Frau
Objects that tell the everyday life of those who use them, with the same tactile quality and feel of a classic leather armchair Frau. This is the concept of the new luggage Sep Pershing by Frau. Fine leather top quality in strict milky white with elegant taupe stitching together, but for a gentle sport, in line with the spirit of the interior Pershing, recalling their iconic cutting edge that cuts through the ripples of the sea. To give a final touch of elegance, the traditional Pershing logo embroidered on the skin by calling the same color of the finish. Several kits are designed for use in different types and sizes of boats: for the smallest up to 74 feet there is a first set with trolley, vanity case and a pair of practical and elegant travel bags; version "large" kit also adds to a previous tablet-houses, a laptop bag, a travel-bag and a second vanity case. All finishes are chrome polished nickel and each piece is embellished with zips and personalized lasered and coasts nailed to match the Frau leather.
Even the sea, style and elegance are the masters. And the protagonist remains undisputed, the Italian design.
Gallery
Luxury Faux Leather Mila Cat Bed
Source: www.chelseacats.co.uk
New Designer Shops in Nordstrom Seattle
Source: blogs.nordstrom.com
TGT "Tight"
Source: www.ahalife.com
Sofa Set: Buy Unique Sofa Set Designs Online in India …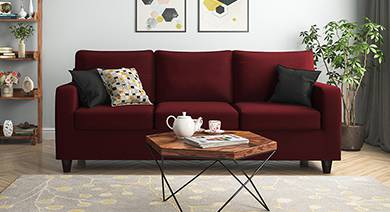 Source: www.urbanladder.com
Demi Lovato in American Apparel Shorts : Celebrities in …
Source: www.denimblog.com
Designer brand Hermes launches lavish split level boutique …
Source: www.manchestereveningnews.co.uk
Le Corbusier Style LC2 Arm Chair
Source: www.modterior.com
Mad Men star Kiernan Shipka, 12, wears a more age …
Source: www.dailymail.co.uk
SWABY » Rib Cage Sheer Blouse
Source: shernettswaby.com
Helmut Newton's photographs featuring young Jerry Hall go …
Source: www.dailymail.co.uk
Menu Bath Towel Ladder
Source: www.interiordesignerdecor.com
Outline Corner Sofa
Source: muuto.com
Herman
Source: www.natuzzi.com
Givenchy Teases Clare Waight Keller as Next Couturier on …
Source: wwd.com
BVLGARI MAN EXTREME Mens Designer Perfumes 97155-E
Source: www.bulgari.com
Get the look: Hailee Steinfeld wears ASOS jumpsuit on red …
Source: us.hellomagazine.com
Portable Staging Package – 6m x 4m (or 8m x 3m)
Source: www.rosehill.co.uk
Luxury Faux Leather Mila Cat Bed
Source: www.chelseacats.co.uk
New Designer Shops in Nordstrom Seattle
Source: blogs.nordstrom.com
TGT "Tight"
Source: www.ahalife.com